How do I print, copy, or scan?
Printing, Copying & Scanning
Printing is available from library computers as well as from your home computer using our Mobile Printing instructions below. We also have provided directions for printing from a phone or other mobile device.
Copying is available at the Service Desk. Printing/Copying costs: Black & White 10¢ single-sided, 20¢ double-sided. Color 20¢ single-sided, 40¢ double-sided.
Scanning is available at the Service Desk. You will need to provide a USB for us to scan to; the Library has USB storage devices available for purchase at the Service Desk. All scanning is free.
---
Printing From Your Laptop or Home Computer
Printing from your laptop while in the library or from your home computer is as easy as 1...2...3!
Click here to access the library's ePrint Submission Portal and follow the simple steps to printing.
Once a print job has been submitted, please remember the name and/or library card number you provided for the print job. You will have 72 hours to claim your print job.
We care about your privacy. Documents submitted to print are automatically converted to PDF and deleted 72 hours after they are uploaded. Your items are not printed until you arrive to pick them up.
---
Mobile Printing
You can print to our printer from home or from your own laptop or other device. You have 65 hours to retrieve your print job once sent.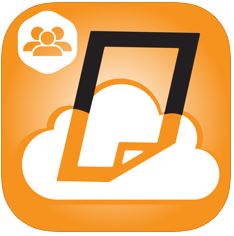 To print from a mobile device, download the free app "Public Print Locations" available on Google Play or the Apple Store and upload your document to the app. You can also choose to print web pages, pictures, emails, or just about anything else.
The app will find all public print devices close to your current location. First, choose "TBS" and then select Cook Memorial Library to send your print job to the Library's printer. Adjust the number of copies for your print job, select Black/White or Color, and enter your name or library barcode in the User Information box.
OR if you don't want to download the app, you can forward your email w/ attachment(s) to the appropriate address below:
Black & White: tbs-CML-bw@eprintitservice.com
Color: tbs-CML-color@eprintitservice.com
You will receive a return email confirmation.
---