Moongobble and Me
Written by Bruce Coville
Book One: The Dragon of Doom
Edward is bored with life in the little town of Pigbone.
Then Moongobble the Magician and his faithful toad, Urk, move into the cottage on the hill.
Soon Edward has a job helping Moongobble. And Moongobble needs a lot of help, because it turns out he is not a very good magician. (His spells keep turning things into cheese!)
Edward has never been so busy -- or so happy. But then someone threatens to stop Moongobble from ever casting another spell. Edward can't let that happen. He'll do anything to save his friend's magic -- even face the deadly, dreaded Dragon of Doom!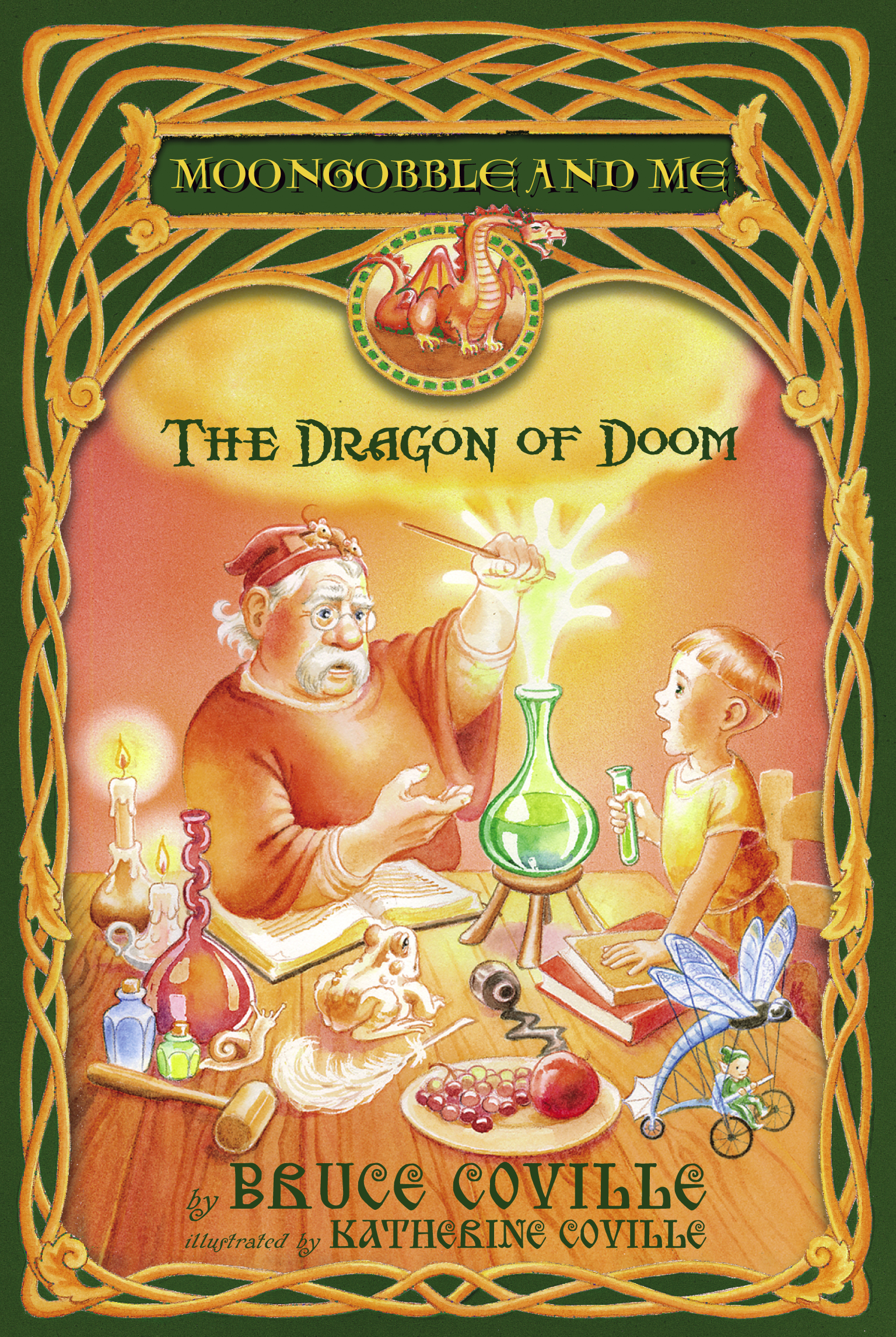 Book Two: The Weeping Werewolf
In The Dragon of Doom, Moongobble successfully completed his first mighty task -- collecting the Golden Acorns of Alcoona. So now it's time for him to complete the second one. he must bring back a bottle containing the tears of the Weeping Werewolf! But werewolves are scary, dangerous creatures. How can Moongobble, a magician with a good heart but who's not much good at magic, collect the tears without being torn to shreds?
Luckily, Edward, Fireball the dragon, and Urk, Moongobble's faithful toad, are all there to help him. Together they go in search of the Weeping Werewolf, and end up with much more that they bargained for!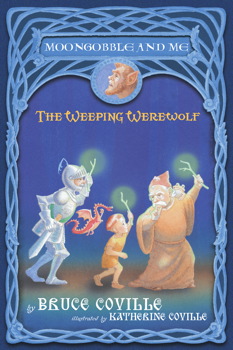 Book Three: The Evil Elves
Moongobble has successfully completed two of his three Mighty Tasks: He's collected the Golden Acorns of Alcoona and bottled the tears of the Weeping Werewolf. There's only one more Might Task to go and Moongobble will become a member of the Society of Magicians. But this might be the most difficult one of them all. Moongobble must go deep into the Great Forest of Boodle to recover the Queen's Belly Button, a magical stone that was plucked off an ancient statue by a band of elves. The Belly Button has the power to tempt its owner to do evil things—and those elves have been causing trouble left and right.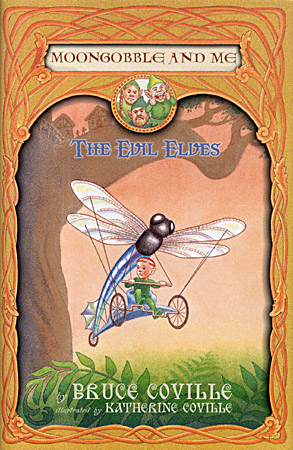 ---